iCloud Find My iPhone Feature: Apple is known for its unique and premium features. If you are using an Apple device, you must have checked its Find My Device feature. This feature is useful and very beneficial for keeping the data on your device safe in case it is lost or stolen. The Find My Device feature lets you track the exact location of your iPhone or iOS devices in real time through your Apple ID, and even permanently locks your device. Apple users can use this feature through any device (their secondary phone or laptop), even through non-Apple devices; All they need is a web browser to perform this. iOS devices also have the Find My Network feature, which lets you locate an iOS device when it's out of network area and even when it's powered off.
How to Set Up Find My iPhone or iPad
In the first step, go to the settings app on your iOS device.
Now, tap on your Name or Profile (the first Settings option).
then you will see the Find My Device option. Tap on it.
Tap on Find My iPhone.
Now enable all the given options, i.e., Find My iPhone, Find My Network, and Send Last Location.
What is the Find My iPhone feature?
This feature lets you locate, lock, or erase your iPhone in case you lose it. Also, if this feature is enabled on your iPhone, it cannot be erased or reactivated without your Apple ID password.
What is the Find My Network Feature on my iPhone?
This is a very useful and secure feature available on iOS devices that enables users to locate their lost iOS device even if it is out of network service area and even turned off.
How to Locate an iOS Device Using Find My feature
If you have enabled the Find My iPhone feature on your iPhone, you can easily trace its location on any other device using your Apple ID and password. To find your device, follow these steps:
First of all, open browser in any of your secondary device and go to iCloud.com/find.
Log in with your Apple ID and password.
After logging in, click on Devices option.
Now you will see a list of devices you have logged into with this ID. Select the device you want to locate from the list.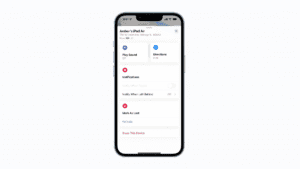 On the next screen, you will see three options: Play Sound, Directions, Mark as Lost, and Erase the device.
Select "Play Sound" to make your iPhone ring if it's nearby, or click "navigate" to get the current location of the device.
Also Read – Install iOS 17 Beta on iPhone and iPad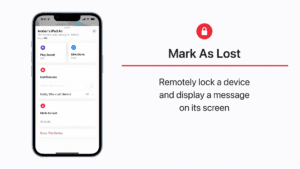 Or Select "Mark as Lost" to lock your iPhone and track its location. This mode securely locks your iPhone or iPad and displays a custom message along with your contact number. In case someone finds your device, they will be able to see the custom message and contact you.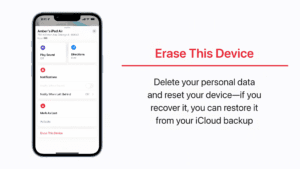 In case your device is stolen or totally lost, select "Erase iPhone" to erase all content and settings. After erasing all your device data, your device will never reactivate again without your Apple ID and password.
That's all in this post on "iCloud Find My iPhone". If you need help with any of the steps in the tutorial guide, comment below. Check out our website, MyGadgetReviewer.com, for more iOS tips and tricks like this.
Credit to
Source by [author_name]